SPREITZER GmbH, founded in 1983, is a world leader in the production of high-precision clamping products.
Precision is at the core of everything SPREITZER do, ensuring quality products and, in turn, quality parts.
Based in Germany, SPREITZER makes use of high-specification CAD/CAM software to design their expert products, allowing for the creative production of some of the world's finest clamping systems.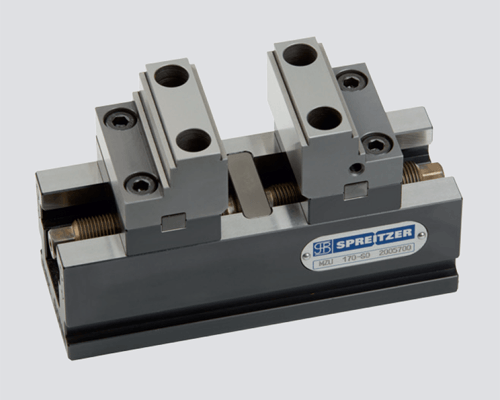 Mechanical Self-centring Clamping Vices MZU
The centre-clamping vise series MZU with reversible step jaws gives the user the highest level of flexibility on multi-axis machining centres. The tiered step jaws offer maximum accessibility, even for short cutting tools. Furthermore, due to the variable tiered form, all clamping possibilities are covered.
The centre-clamping vise type MZU is especially suitable for flexible raw parts clamping.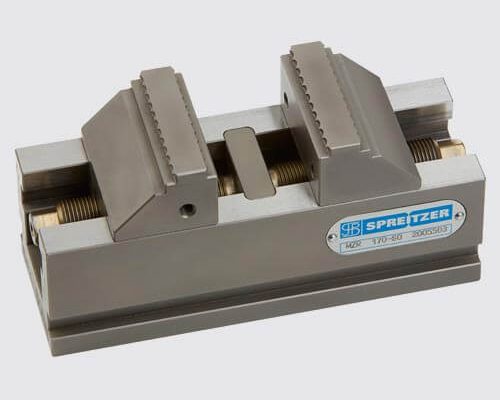 Mechanical Self-centring Clamping Vices MZR
The self-centring vise-series MZR is used as a cost-effective clamping tool for clamping raw parts on multi-axis machining centres.
With its compact, maximum access to the workpiece on multi-axis machining centers is possible.
The clamping width can be enlarged with reversible jaws.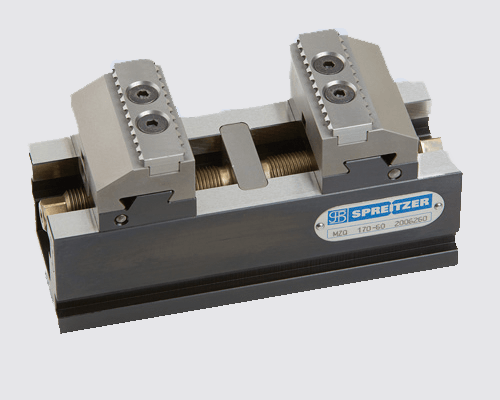 Mechanical Self-centring Clamping Vices MZQ
The centre-clamping vise series MZQ with quick change jaws enables replacement of the jaws within seconds.
They are designed specifically for use within pallet automation and for several times a day retooling the centre-clamping vises.
The reversible stepped jaws allow maximum accessibility even with short cutting tools.
Due to the stepped form of the reversible top jaws, the complete clamping range can be covered.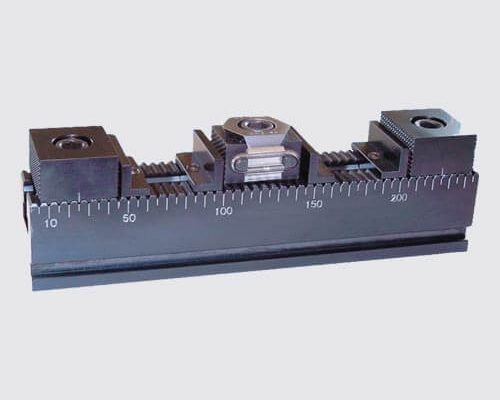 Multiple Clamping System MSE
The multiple clamping system allows positioning and clamping of two or more workpieces at the same time.
By using a number of clamping elements in a longitudinal and diagonal direction the work area can be used more efficiently.
The compact construction allows an economic application on palletizing and automation systems.
Download Spreitzer Brochures
Please enter your email to continue