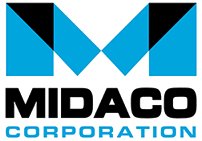 Founded in 1969, Midaco is a leading global manufacturer of innovative products that are designed to save manufacturing time; increase output and give your company a competitive edge while realizing additional profit.
Products include a full line of state-of-the-art pallet changers and supplemental items for CNC machining centers to ensure customers receive the most out of their investment.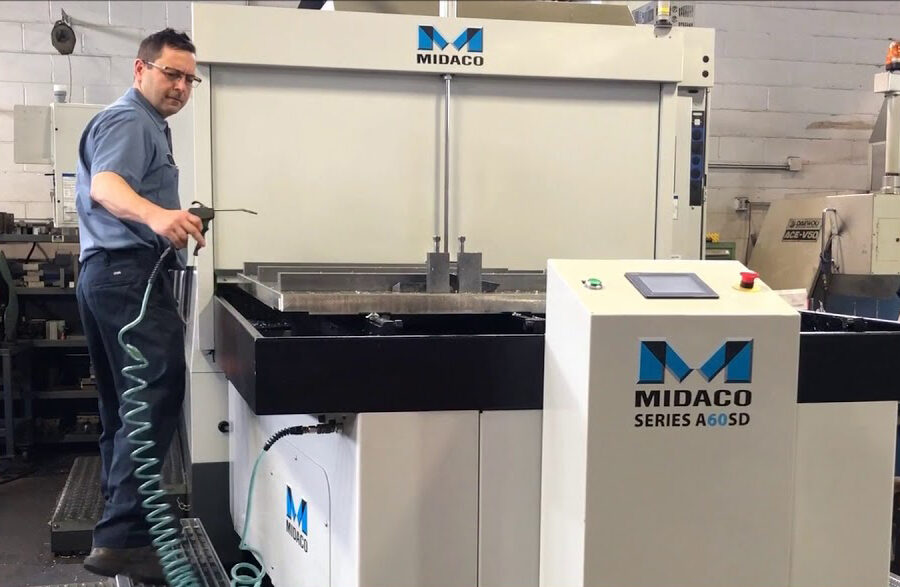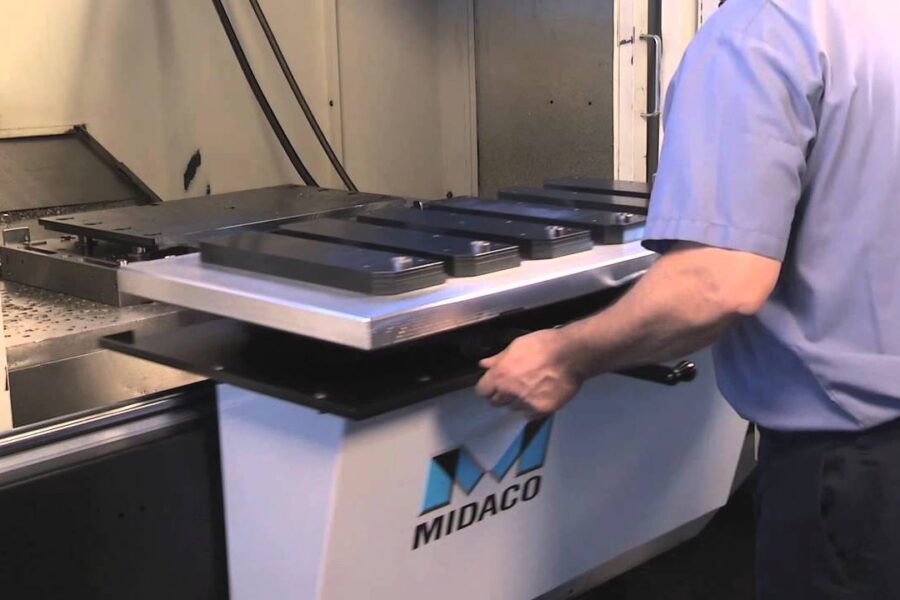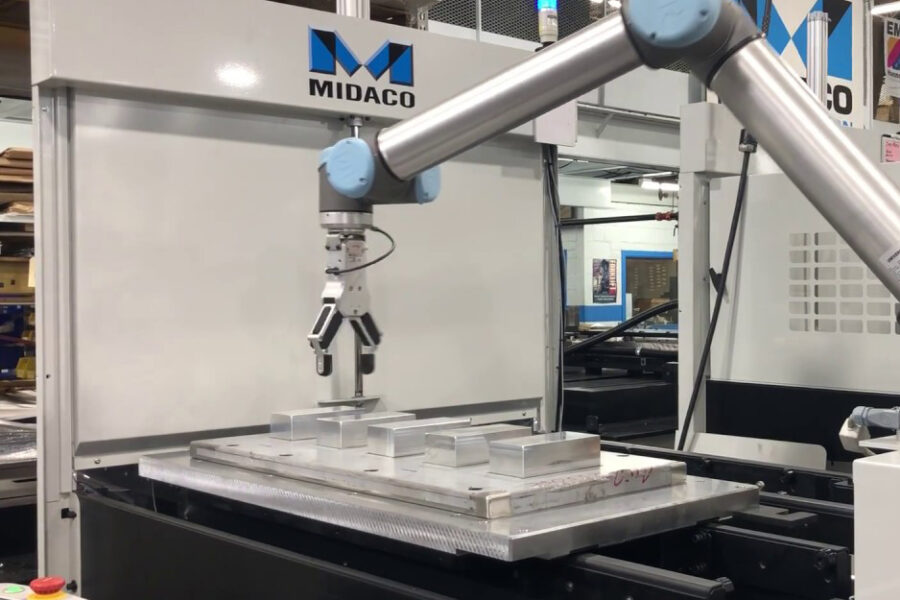 Products Include:
Manual Pallet Change
The operator simply activates the pneumatic receiver to unclamp the pallet. The completed pallet can be rolled out of the machine to the shuttle. The next pallet can be quickly rolled into the machine and clamped in seconds. "Side by side" shuttle systems adapt to a variety of applications:
Vertical milling machines
Drill and tap centres
Surface grinders
Coordinate measuring machines
Special machines
Multi-Pallet Systems
Can load one pallet at a time and can change up to 19 pallets without an operator (depending on model). Ideal for "Lights-Out" manufacturing. Retrofits to any NEW or EXISTING 5th Axis or standard vertical machining centre.
4th Axis Trunnion Pallet Systems
Add a 4th Axis to your VMC equipped with a Midaco automatic pallet changer without the hassle of cable management.
Only one 4th Axis is required on any new or existing automatic pallet changer to get the benefits of a horizontal on a vertical with the Midaco trunnion system. No cable management needed!
Automatic Pallet Changer Systems
Quality control tested with over 250,000 pallet changes before bringing product to market!
Load, unload, inspect parts and set-up jobs while alternate pallet is in the machine.
Reduced set-up time on repeat jobs by dedicating tooling onto pallets.
Single shuffle systems up to 8,000 lb (3636 kg) capacity*
Dual shuffle systems up to 32,000 lb (14,528 kg) capacity*
Dual air blast at each contact pad
Equipped with Mitsubishi controls
Increase machine and operator productivity
Retrofits to any new or existing machining centre.
*With part weight evenly distributed
Download Midaco's Automatic Pallet Systems Brochure
Please enter your email to continue
Download Midaco's Manual Pallet Systems Brochure
Please enter your email to continue