The Complete Workholding Solution
At Hyfore, we don't only sell the UK's most diverse range of workholding and tooling solutions – we back our products with the most comprehensive bespoke design and manufacturing service that can cater for all of your workholding needs.
Bespoke Manufacturing
Standard Workholding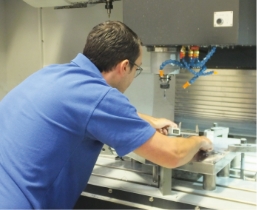 Cost-effective workholding solutions for CNC Machines and manufacturing
Our comprehensive service from consultation through design and project management to manufacturing, quality testing and prove-out to delivery and complete after-sales support. With a team of in-house design engineers and a complete manufacturing facility, Hyfore can provide mechanical design utilising CAD/CAM 3D modelling.