Hyfore Workholding Limited has been in business for more than 30 years. We provide UK manufacturers with the world's most innovative high-quality range of standard workholding, hydraulic fixtures and bespoke workholding solutions.
At Hyfore, we have experienced continuous growth. Currently, we employ over thirty dedicated, high-trained professional at our design and manufacturing facility in Coventry, West Midlands.
Being centrally located, Hyfore is strategically positioned to service engineering businesses throughout the United Kingdom and Europe.
As well as providing the UK's most comprehensive standard workholding range, Hyfore specialises in the design and manufacture of high quality, bespoke hydraulic fixtures and workholding systems for metal cutting, welding and assembly applications.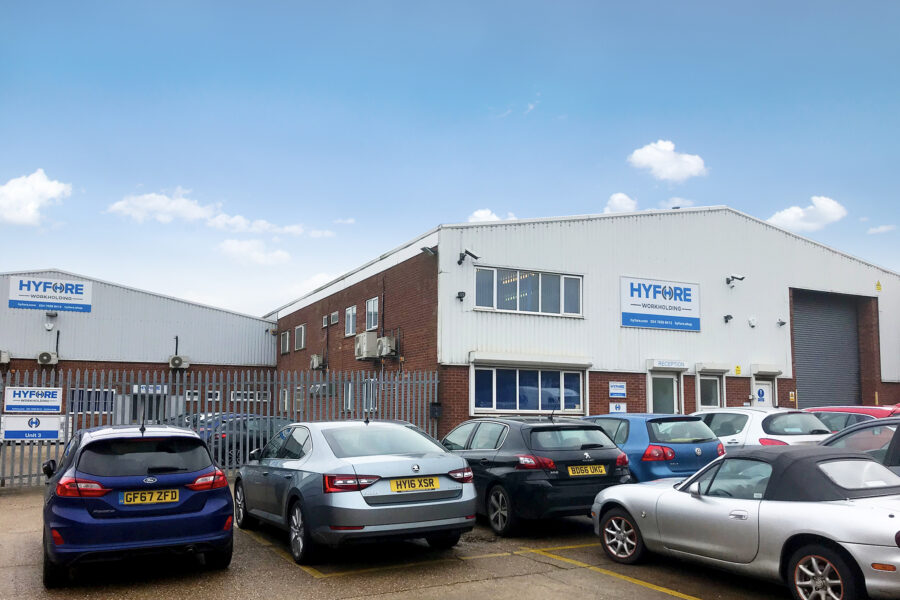 Furthermore, Hyfore also boasts a full in-house CAD/CAM 3D fixture modelling design team. We employ six highly skilled personnel that are workholding and automation experts.
At Hyfore, we complete work for a broad spectrum of business sectors. For example, the sectors we serve include general engineering; automotive, aerospace, medical, oil, gas and many more. Hyfore Workholding is dedicated to realising significant savings in medium and high-volume CNC production to its customers. We use cost-effective bespoke workholding systems that help increase machine utilisation.
At Hyfore, we don't only sell the UK's most diverse range of workholding and toolholding solutions – we back our products with the most comprehensive bespoke design and manufacturing service that can cater for all of your workholding needs.
Our comprehensive service from consultation through design and project management to manufacturing, quality testing and prove-out to delivery and complete after-sales support. With a team of in-house design engineers and a complete manufacturing facility, Hyfore can provide mechanical and electronic design utilising CAD/CAM 3D modelling.
This capability gives Hyfore a clear advantage when viewing complex fixtures and tool cutter paths, in relation to the fixture design.
In addition, we can offer a subcontract 'on-demand' metrology service that utilises the very latest Mitutoyo CMM measuring equipment that is housed in a dedicated temperature-controlled environment.
So, whether you are making prototypes and need constant fast-changeovers or large scale production runs of anything from the most simplistic to the truly mindboggling of parts and assemblies – you can rely on our team of experts to provide a cost-effective solution.
Want to learn how our quality hydraulic fixtures and workholding can improve your productivity? Get in touch today. Give us a call on 024 7699 3153, we love a good challenge!