As well as having the UK's most comprehensive range of workholding products and services at our disposal, we also offer a complete CNC subcontract machining service.
If your business is running short of capacity, has a project you need turned around quickly or just need the facility to produce complex components in short turnaround times – we can help.
Hyfore has a range of high-specification machine tools on-site that are ready to support you and your machining needs. With highly skilled machinists, machine tools (a full plant and capabilities list is shown below) and a full in-house subcontract measurement service – we can guarantee to meet your machining needs and exceed your quality requirements with a fast turnaround machining service.
To complement our already extensive range of milling and turning centres, Hyfore has recently invested (Feb 2023) in Mitsubishi wire EDM technology. The addition of a Mitsubishi MV2400R Wire EDM machine will enhance Hyfore's machining capabilities.
NEW wire EDM sub-contract service
To find out how Hyfore can assist with your sub-contract wire EDM requirements, with quick turnaround times, experienced machine operatives and quality of service and manufacture being paramount, call Mark Covill on 024 7636 8412.
Read more about this new machine acquisition here.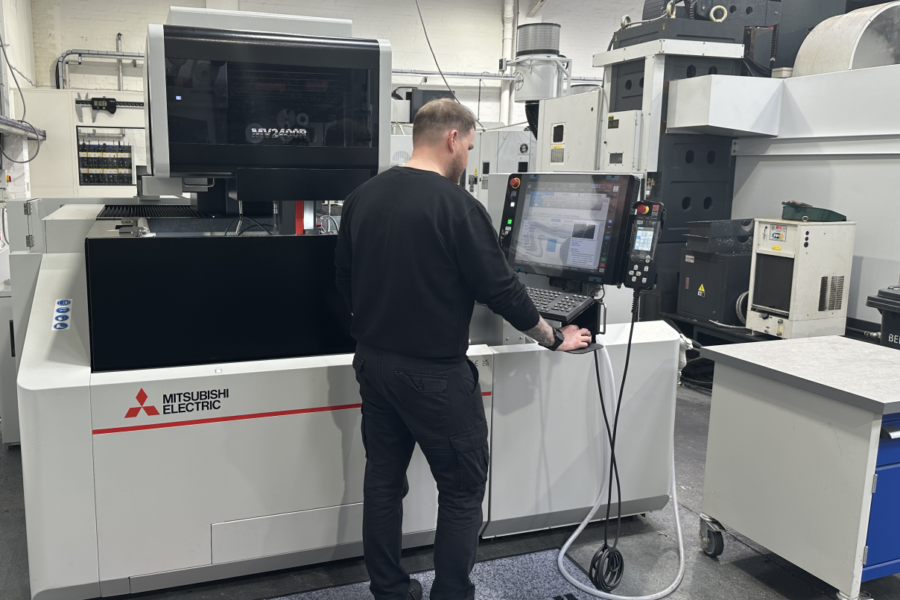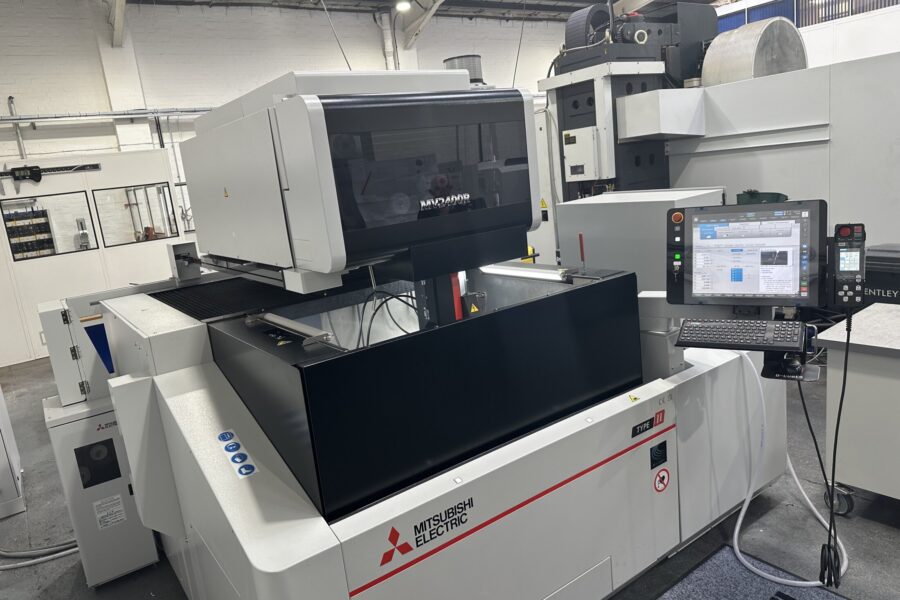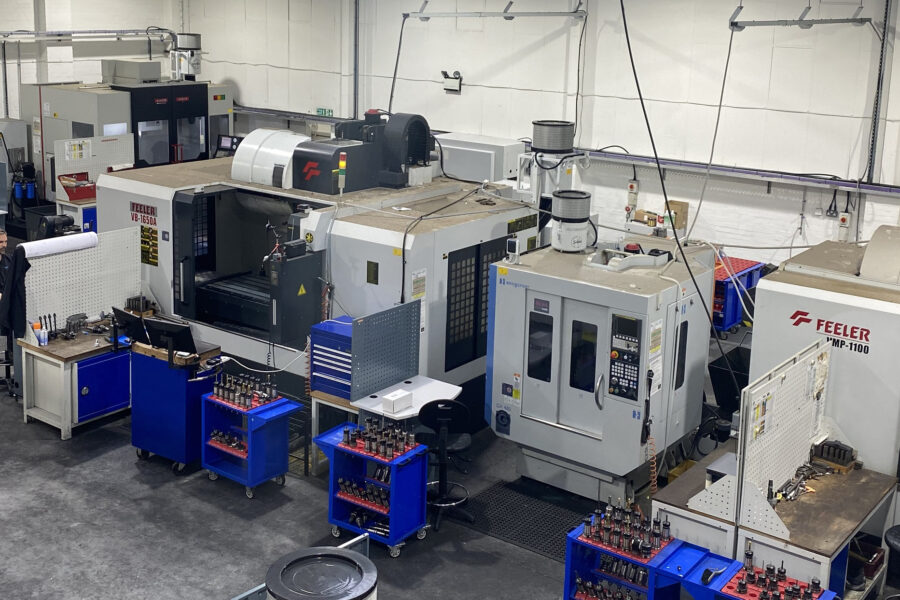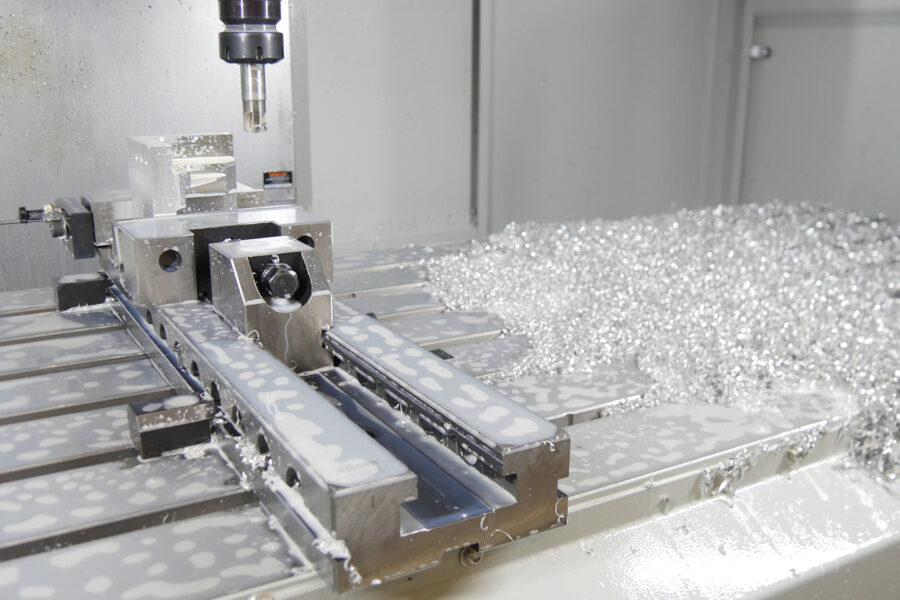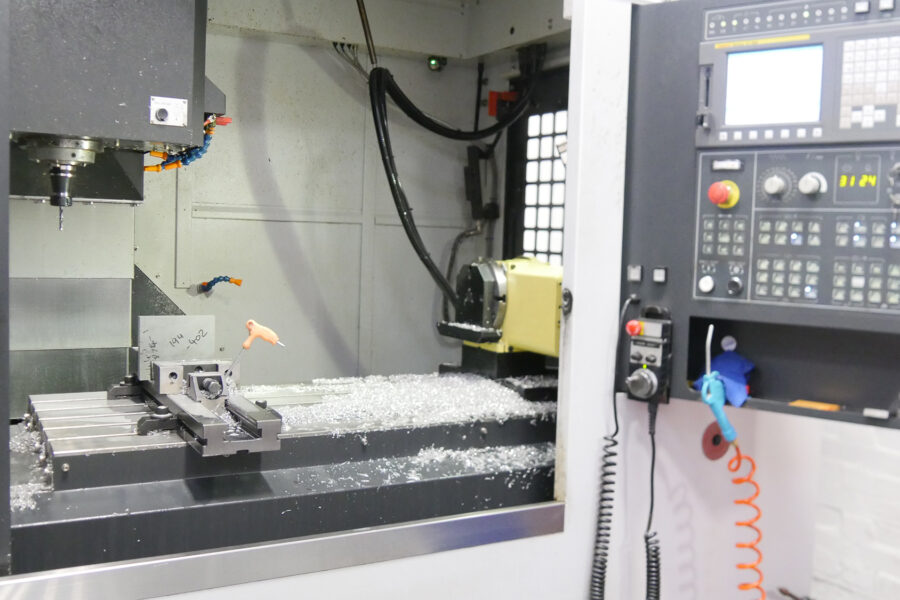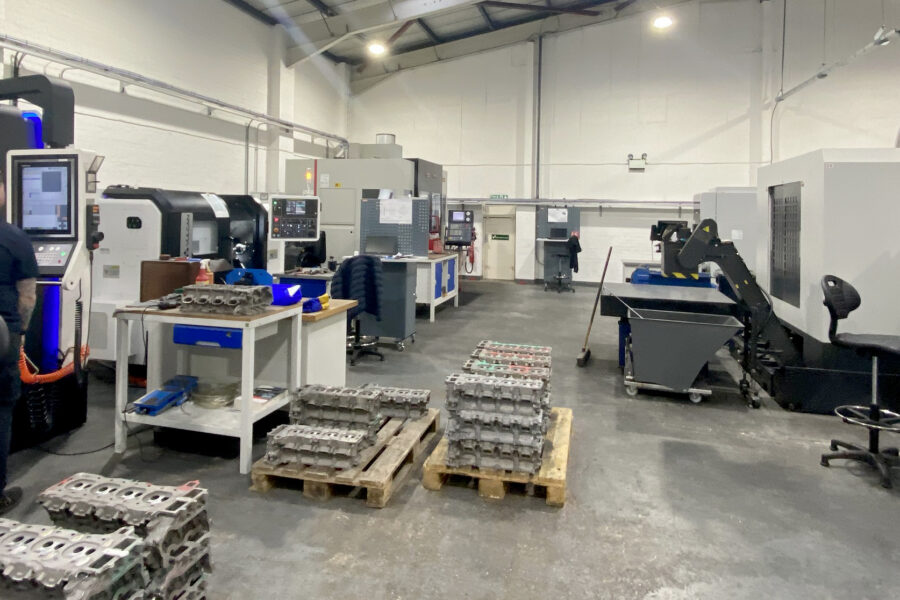 Plant List and Capabilities:
MILLING
EXCEL [ETM 3VS] TURRET MILLING MACHINES (3 OFF)
CORREA [A20/25] UNIVERSAL BED MILLING MACHINE

TABLE 2500mm x 700mm – X-Y-Z 2200mm x 110mm x 1500mm

EXCEL [FU 321 M] UNIVERSAL MILLING MACHINE

TABLE 1350mm x 320mm – X-Y-Z 1000mm x 360mm x 460mm
TURNING
EXCEL OPTIMUM [330X1000] LATHE
COLCHESTER [TRIUMPH 2500] LATHE (2 OFF)

1500mm CENTRES x 380mm DIAMETER
GRINDING
JONES AND SHIPMAN [540] SURFACE GRINDER (2 OFF)
JONES AND SHIPMAN [1212E] UNIVERSAL GRINDER
JONES AND SHIPMAN [1310] UNIVERSAL GRINDER
EXCEL [PFG-3060AHRD] SURFACE GRINDER
o TABLE 600mm x 300mm
EXCEL [PFG-70150AHR] SURFACE GRINDER
o TABLE 700mm X 1500mm
JIG BORING
NEWALL [3624] VERTICAL JIG BORING MACHINE
SIP [HYDROPIC – 6] VERTICAL JIG BORING MACHINE
o TABLE 1100mm x 840mm – X-Y-Z – 1100mm x 700mm x 800mm
SIP [HYDROPIC – 7A] VERTICAL JIG BORING MACHINE
o TABLE 1570mm x 1024mm
DIXI [750M] HORIZONTAL JIG BORING MACHINE
o TABLE 880mm x 690mm
WIRE EDM
MITSUBISHI MV2400R
o TRAVEL 600/400/310
DRILLING
RICHMOND [SR2] RADIAL ARM DRILLING MACHINE
TBT [T30-1000 KTN] DEEP HOLE DRILLING MACHINE
CNC MACHINING
VULCAN [TC250] CNC LATHE
o MAX TURN Ø316
o SPINDLE BORE Ø77
o BAR CAPACITY Ø65
o WORK LENGTH 435
o X/Z DRIVEN TOOLING.
VULCAN [TC200] CNC LATHE
o MAX TURN Ø280
o SPINDLE BORE Ø61
o BAR CAPACITY Ø52
o WORK LENGTH 455
o X/Y DRIVEN TOOLING
FEELER [VMP 1100] CNC MILLING MACHINE
o TABLE 1200mm x 600mm
o TRAVEL 1100/600/600
o A AXIS TRUNNION
BRIDGEPORT [GX480] CNC MILLING MACHINE
o TABLE 600mm x 400mm
o TRAVEL 480/400/430
FEELER [VB-1650A] CNC MILLING MACHINE
o TABLE 1900mm x 800mm
o TRAVEL 1650/800/700
QUASER [MV204] CNC MILLING MACHINE
o TABLE 1400mm x 700mm
o TRAVEL 1200/700/610
VULCAN VMC 1000B
o TABLE 1100mm x 500mm
o TRAVEL 1000/600/650
INSPECTION
MITUTOYO [CRYSTA APEX 9168]
o XYZ – 900 x 600 x 800
GENERAL
DELAPENA [SPEEDHONE] HONING MACHINE
CINCINNATI SPIRAL POINT DRILL SHARPENER