The UK's most diverse range of workholding and tooling solutions has now been expanded further with Hyfore now becoming the exclusive UK and Northern Ireland distribution partners for the heimatec brand of precision tools and systems.

As well as providing the UK's most comprehensive range of workholding and tooling systems, Hyfore is the leading designer, manufacturer and developer of bespoke solutions and services. It is this in-house expertise and in-depth engineering knowledge that will be the driving force for presenting the exciting Heimatec portfolio to UK manufacturers.
Founded in 1987 in Germany, the first activities of heimatec GmbH included the production of carrier tools for indexable inserts and this rapidly expanded into the production of specialist radial drilling heads, quick change tooling systems for driven tools and then complete tool changing systems. Now, the heimatec portfolio includes a complete programme for static and driven tools for turning centres. This incorporates everything from axial, offset, angled and swivelling driven tool stations as well as static VDI and BMT toolholders for boring, turning, bar pulling and cut-off holders. Also in the turning range are multi-spindle heads and high-speed tools with gearing ratios of 1:4 for machining up to 48,000rpm and a complete range of accessories such as bar pullers, reducing sleeves, collets and collet chucks, shrink and tapping collets, sealing disks clamping nuts and arbors.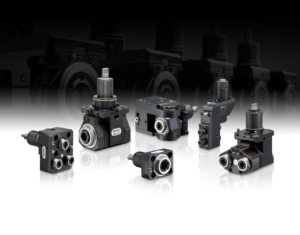 The German toolholding experts also manufacture a complete tooling programme for Swiss Type turning centres with live, static and customised tools supported by a diverse range of standard and special accessories that can accommodate users of Citizen sliding head machine tools.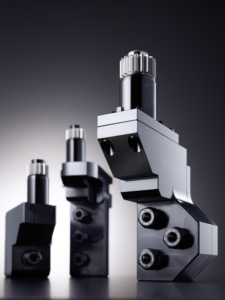 The heimatec portfolio also encompasses a complete range of solutions for machining centres. The live tooling options include 360-degree turnable angle heads, axial drilling and milling heads, multi-spindle heads, and double-spindle and offset heads to name a few. In addition to a comprehensive program of standard angled heads, heimatec offers a compact, high-performance slim design range, which has been specially developed for difficult contours and is ideal for small immersion diameters and large immersion depths. The overall offering from heimatec incorporates several thousands products with technologies for specialist applications such as gear hobbing, fly cutting, power skiving and polygon milling all included. With such a remarkably diverse platform, Hyfore now has an unfathomably diverse range of options. This is all backed by the most comprehensive bespoke design and manufacturing service that can cater for all of your workholding needs.