Midaco Pallet System, ROI within 12 months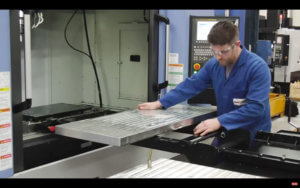 Hyfore Workholding Limited are proud to supply a Midaco pallet system to Mellish Engineering Services Limited., Walsall. Mellish are a specialist manufacturer and supplier of medium to small batch fasteners. Mellish identified that they needed to reduce loading times to increase productivity. A meeting ensued with Hyfore who not only proposed and supplied the Midaco pallet system but also several jigs.
Mark Rattenberry from Mellish commented that downtime of the machine has reduced massively and since Installation of the pallet system and realised a return on investment with 12 months.
Back to Blog