Cimco

CIMCO offers 5 elements – Cimco DNC-Max 7, Cimco MDC-Max 7, MDC-Max Web Client, Cimco NC-Base 7 and Cimco Edit 7, all of which ETG supplies and supports with in-depth product training available. CIMCO programmes are integral to efficiency on the shop floor, providing not only great tools to get the job done, but also a powerful and integrated platform for editing, designing, visualising, managing and communicating CNC programmes and related content.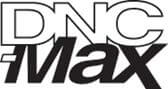 THE PROFESSIONAL CHOICE FOR CNC COMMUNICATION
DNC-Max is the latest version of the most trusted CNC communication software on the market. From its highly adaptable remote request and auto-receive to its advanced client/server architecture, DNC-Max continues to be the software solution-of-choice. DNC-Max provides end-to-end functionality designed to make every aspect of CNC communications more reliable and efficient.

COLLECTS AND ANALYZES SHOP FLOOR PRODUCTIVITY
Whether you want to increase your existing level of productivity, identify production bottlenecks or streamline workflow cimco mdc-max is the solution of choice. With CIMCO MDC-Max you get a full representation of your production. You will have real-time monitoring of your entire production operation and every second is recorded so you can easily examine the data and pinpoint bottlenecks.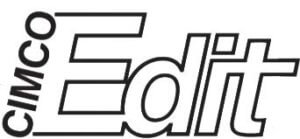 THE PROFESSIONAL CHOICE FOR CNC PROGRAM EDITING
As a CNC programmer or machinist on the shop floor responsible for creating or editing CNC programs you need a professional tool that is fast and flexible. CIMCO Edit is the latest version of the most popular CNC program editor on the market. With over 80,000 licenses distributed in the past few years, CIMCO Edit is the editorof- choice for professional CNC programmers who demand a full-featured and reliable, cost-effective professional editing and communication tool. New features include NC-Assistant and Cycles/Macros features.