Meet the Team
Meet the hydraulic fixtures and standard
workholding specialists
Welcome to Hyfore Workholding's meet the team page. Here you can explore staff profiles and find out a little more about the people who really do make a difference when it comes to the supply of CNC bespoke fixtures and standard workholding. If you feel you have what it takes to join Hyfore's successful workholding team, please submit your details through our contact form.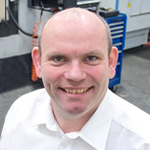 Darren Underhill
Joint Managing Director
Gary Dickenson
Joint Managing Director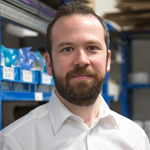 Rob Beckett
Workholding Product Manager
Committed, Ambitious, Reliable - Rob's role as Workholding Product Manager sees him overseeing the standard workholding department and supporting the other teams as well as Hyfore's customers. By thoroughly examining a customer's requirements, Rob is able to offer the perfect solution with a portfolio capable of meeting any need. Rob has been in his current role for over 17 years and still enjoys every day. When he was younger, Rob had dreamed of becoming a professional footballer for Liverpool.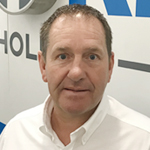 Graham Cherry
Sales Manager
Honest, Fair, Competitive - Graham's position as Sales Manager is one that allows him to enjoy a role that is interesting and challenging on a daily basis. His role in generating new business sees him frequently meeting new customers and generating new business, allowing them to gain hands-on experience with their potential solutions. In his younger days, Graham had dreamed of becoming a rugby player.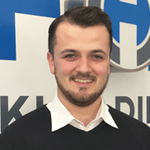 Rob Wait
Regional Sales Engineer
Ambitious, Positive, Realistic - Rob's regional responsibilities for the North and East Midlands ensure that he is occupied with enquiries for everything from small tooling items to large scale projects. As Regional Sales Engineer, Rob is the front line of sales and is the outgoing face of Hyfore, supporting customers with their needs and improving the way they work. Working on-site with customers allows him to provide the best solutions for their needs. Rob had a number of ambitions when he was younger, including being a footballer at his home club, Sheffield United, and becoming a police officer.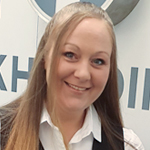 Katie Morgan
Internal Sales Coordinator
Hard-working, Accurate, Happy - Katie thoroughly enjoys her role as Internal Sales Coordinator, which reaches throughout the workholding department. She prides herself on always being committed to finding the right solution for the customer. When she was younger, Katie aspired to work in industry, working on machines since the age of 16.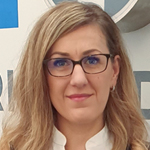 Betty Turner
Internal Sales Coordinator
Positive, Responsible, Loyal - The role of Internal Sales Coordinator keeps Betty busy interacting with and advising customers. Betty admits her role has its challenges but is more than rewarding when she knows a customer has received the best possible information and solutions. Betty used to dream of travelling in her youth, which she is glad to say is a dream that came true.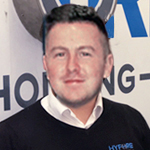 Craig Maughan
Project Coordinator
Ambitious, Optimistic, Humorous - Craig enjoys a role that allows him to oversee Hyfore's manufacturing sections and liaise directly with customers. His position as Project Coordinator aids Hyfore's day-to-day operations by ensuring they're running as expected and aids Hyfore's customers in turn by helping them through every stage of the process. Craig particularly enjoys problem-solving, finding solutions to unique problems. In his younger days, Craig had simply dreamed of being taller, which he now is.